Children are most likely to get injured doing various activities, playing or simply roaming around at home. They might fall while trying to climb windows, sleeping on the bed or injure themselves while pulling – pushing doors, touching electric sockets or plugs. Hence, Safety becomes the most important thing when you have these little people around.
Checkout this necessary safety equipments made for kids to protect them from any shocking situations.
1.Electric Plugs and Socket covers: Children may insert their fingers or touch electric sockets with wet hands knowingly or accidentally while playing around at homes. They might receive a dangerous shock which can turn out to be serious. Protect your kids from such bad situations with safety covers made for electric plugs and sockets.
2.Furniture Edge Guards: Most furniture like tables, beds, dressers, bookshelves have sharp edges. Children while moving around may get injured with these edges. The injuries can be serious if they affect sensitive and vital organs like eyes, chest or stomach. Edge guards can be the best option to avoid your kids getting hurt.
3.Bed Rails: Kids mostly have the habit of moving all over the bed while sleeping and often fall down. They can get harmed if they fall off on improperly. Bed rails are great to help save from falling while asleep. They are adjustable as per the bed sizes and comes in different colors and patterns.
4.Door Locks: Doors have sharp sides and locking sections that can wound little fingers while opening or slamming doors. It's better to have secured locks to avoid kids from touching and trying to open doors when you are not around. These locks can be used for cabinet, rooms and cupboard doors.
5.Stove Knob Covers: Fire safety is another crucial safety measures to be taken care of for kids. They might accidentally turn on the gas stove knobs in the kitchen which could be very dangerous if no one is aware. Knob covers make it difficult to hold and grip and also locks the knob from moving.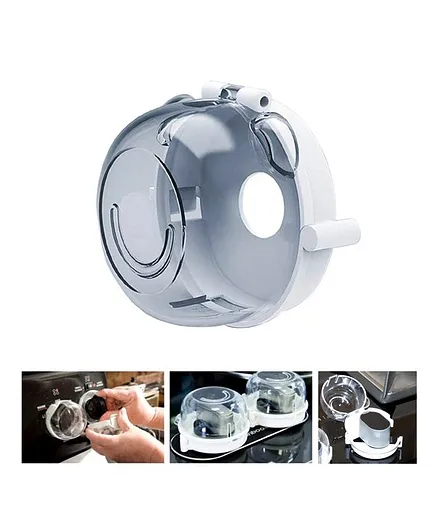 Kids will always move around touching, approaching things they do not need to and you cannot stop them easily. They might fall under hazardous situations when you are not around. Hence, keeping a few essential and helpful methods of safety in mind and adding these equipments in your shopping list is worth the effort.